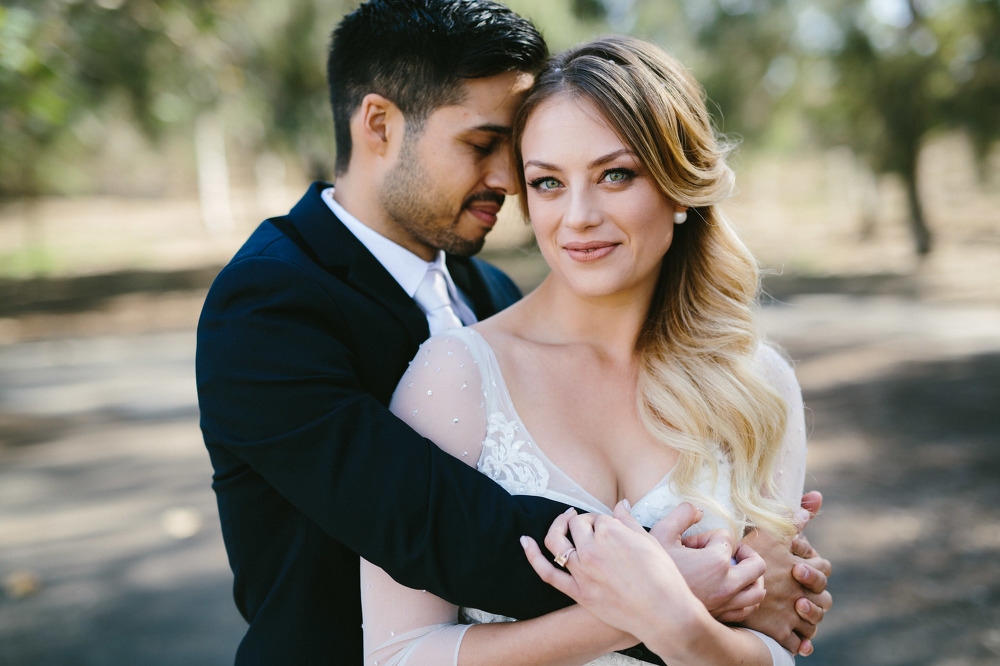 The year ended in the best possible way; watching my friends Sam and Nicholle get married on a gorgeous December day.  This is when weddings in California really pay off.  It's 70 degrees all day, the light is soft and low and no one is sweating through their suits.  Glorious!
I love these two a lot.  Sam and I go back at least 15 years and have shared some wonderful memories together over the years, so it was an absolute honor to be there to capture him marrying the love of his life.   Nicholle is a stunning woman inside and out.  She is a selfless woman of God and couldn't be a better for for Sam.
The first look was at a park in Huntington, where we took lots of photos with the wedding party as well.  The wedding was held at the Newland Barn, which is a lovely little spot that's tucked behind a shopping center in Huntington Beach.  If you blink, you miss it.  There's an old Victorian house and a barn on the property that transport you back a hundred years.  The ceremony was powerful and emotional, with Sam and Nicholle reading these incredible vows to one another that had all their closest friends and family tearing up.  Once the sun went down, the heaters came on, the taco guy cooked up some delicious grub and joyful merriment ensued.